Missions Moments: James & Toni Swanson with Corporate Care
Posted by on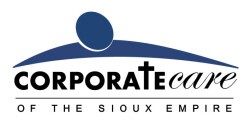 We hope this letter finds you well and enjoying life to the fullest. The purpose of the letter is to invite you to join Corporate Care in a special ministry opportunity. On October 7, Corporate Care will be sending James and his daughters, Wynter and Myriah, to Uganda. The three of them will be
serving alongside our good friend Henry Ngolobe, who is the head master of Tendo Education Centre in Namayemba, Uganda and an elder at the local church.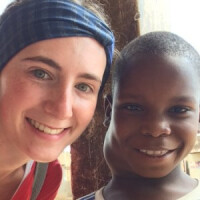 Wynter met Henry when she traveled to Uganda last summer. While there, Wynter also met this sweet boy, Jonah (pictured to the right). Jonah is a ten year boy who had a growing mass on his neck. With limited medical care, the mass continued to grow. After looking through his paperwork, Wynter discovered Jonah had been diagnosed with Hodgkin's Lymphoma. Those around him did not realize the seriousness of Jonah's diagnosis. After returning home, Wynter (in the US) and Henry (in Uganda) worked diligently to find a treatment center for Jonah. Through generous coworkers and friends, Wynter led Team Jonah in raising support to fund his cancer treatment and Henry worked on the ground in Uganda to get Jonah the care he needed. After nine months of chemotherapy and hospitalization, Jonah is now cancer free! Praise God!
Through the Team Jonah connection, James met Henry last December. Henry expressed a desire for James to come to Namayemba and minister. During our trip to Uganda, James will work alongside the local church elders and help church members navigate how they could best get involved with small business, meet and encourage business owners and men in the community, and share the good news of Jesus Christ. Very similar to what Corporate Care does in the Sioux Empire.
Wynter and Myriah will utilize their medical training teaching women in the community and the children at Tendo Education Centre basic health care. As well as en couraging them in their faith. We will also be visiting the Uganda Cancer Institute where Jonah received treatment and the village where he currently lives.
This is a special opportunity for Corporate Care to reach beyond the Sioux Empire with our vision for impacting businesses and communities with the gospel. Pray that God would work through us to encourage and build up our Ugandan brothers and sisters. Through our interaction, God would further His Kingdom, reaching to the lost. That we would be light to Jonah's family and village displaying the Hope of Christ. Smooth travel and great health.
We look forward to sharing how God uses this time in Uganda for His glory.