Missions Moments: Ryan & Amy Clay with Crossworld
Posted by on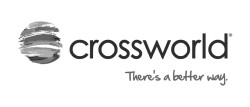 Because of your partnership, seeds of faith are being planted, watered, and growing in Senegal! We are especially excited about a friend of ours, El Hadj, and his wife Aichia. We met El Hadj at the grocery store and immediately were able to share some of the Gospel with him. He was very receptive and over the course of a few months has come to receive Christ and share with his wife who has now also come to believe. It's exciting to see them believing and to imagine all that God will do in their lives.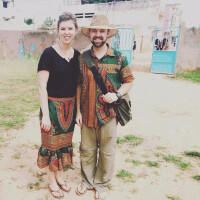 Their family, like most Muslim families here, is a mess with polygamy, divorce, half-siblings, and financial issues. But El Hadj, reborn in Christ, is experiencing a joy and peace he says he has never felt before. El Hadj and Aichia are at the very beginnings of faith, like fragile seedlings. Please pray with us that God would put a hedge of protection around their new roots and growing shoots of faith.
As we transition in ministry, we want you to know that we LOVE partnering
in ministry with you in Senegal and anywhere the Lord should lead. As we
transition to working on the farm, we will continue as associates with Crossworld. This past week we had a great discussion over Skype with Crossworld leaders and were asked to consider helping with the coaching and training of new missionaries as they prepare to serve. We are SUPER excited about this transition! We don't know all the details yet, but it looks like we will be receiving more training in communications, encouraging missionaries, and getting to travel some during the off-seasons too!
November 12 - Fly from Senegal to Columbus, Ohio. From Columbus, we will visit ministry partners on the east coast. Early December Visit the Crossworld office for debriefing and training for the next stage of minis try. Mid3ecember Arrive in Sioux Falls, SD and move into the First Evangelical Free Church's Mission House where we will be living. January - Meet with YOU, ministry partners. We are looking forward to sharing with you all that God is doing in Senegal through your partnership. February - Transition to working on Ryan's family's farm and associate ministry.
Pray for our transition from Senegal to the USA in November. Praise that God has provided another missionary who wants to buy our household items and move into our apartment when we leave. Hallelujah! Praise for all of our amazing financial and prayer partners. We love participating in ministry with you.